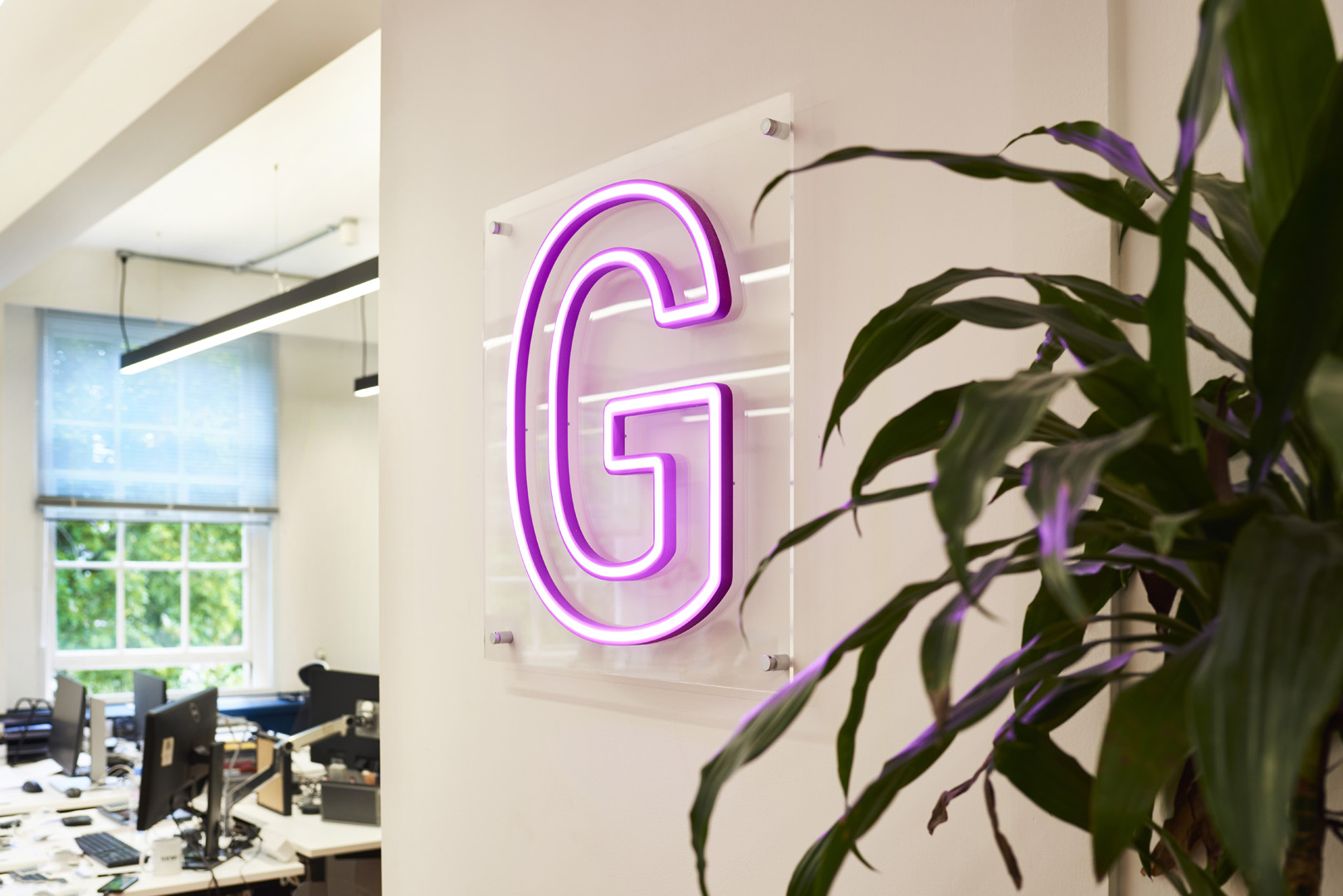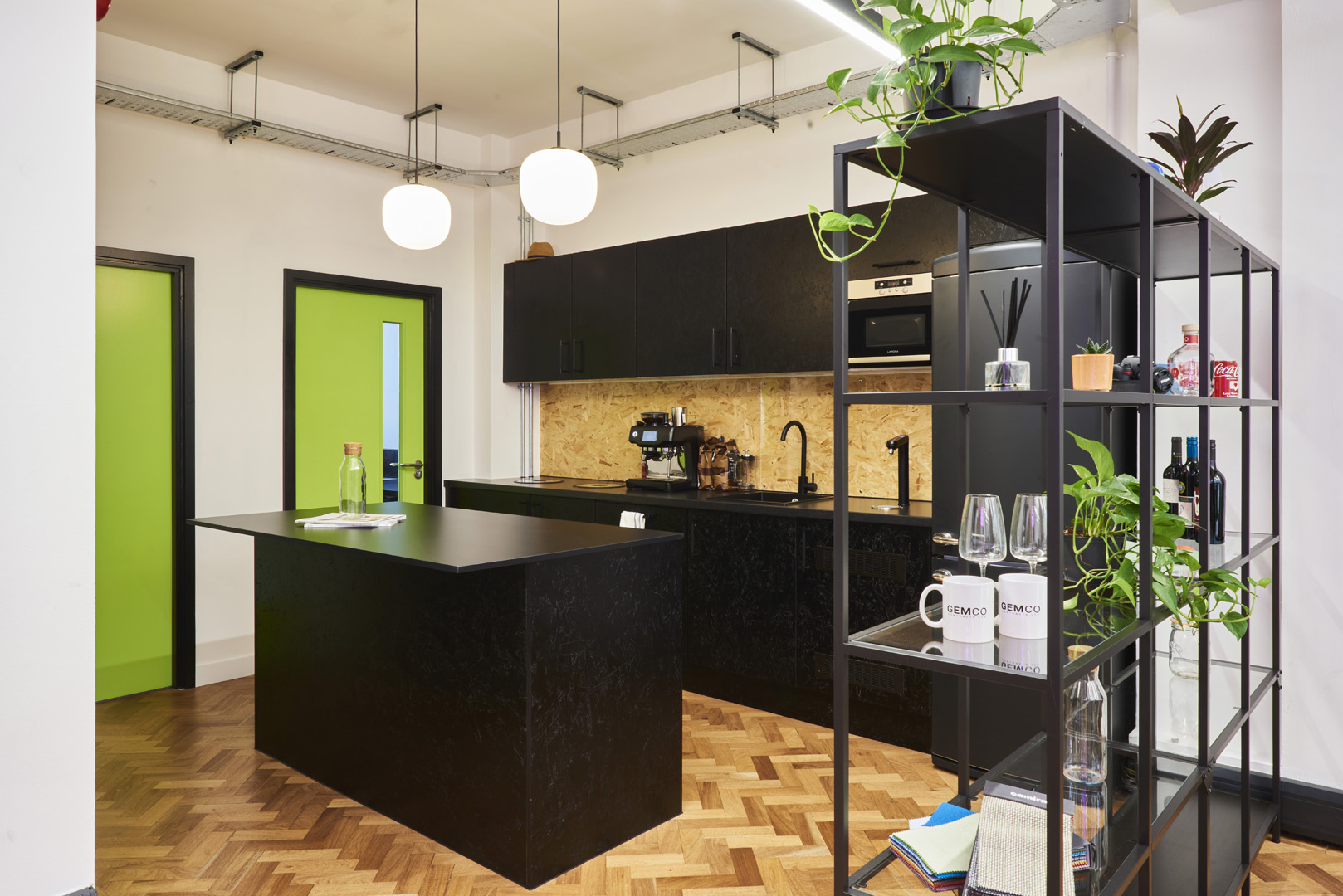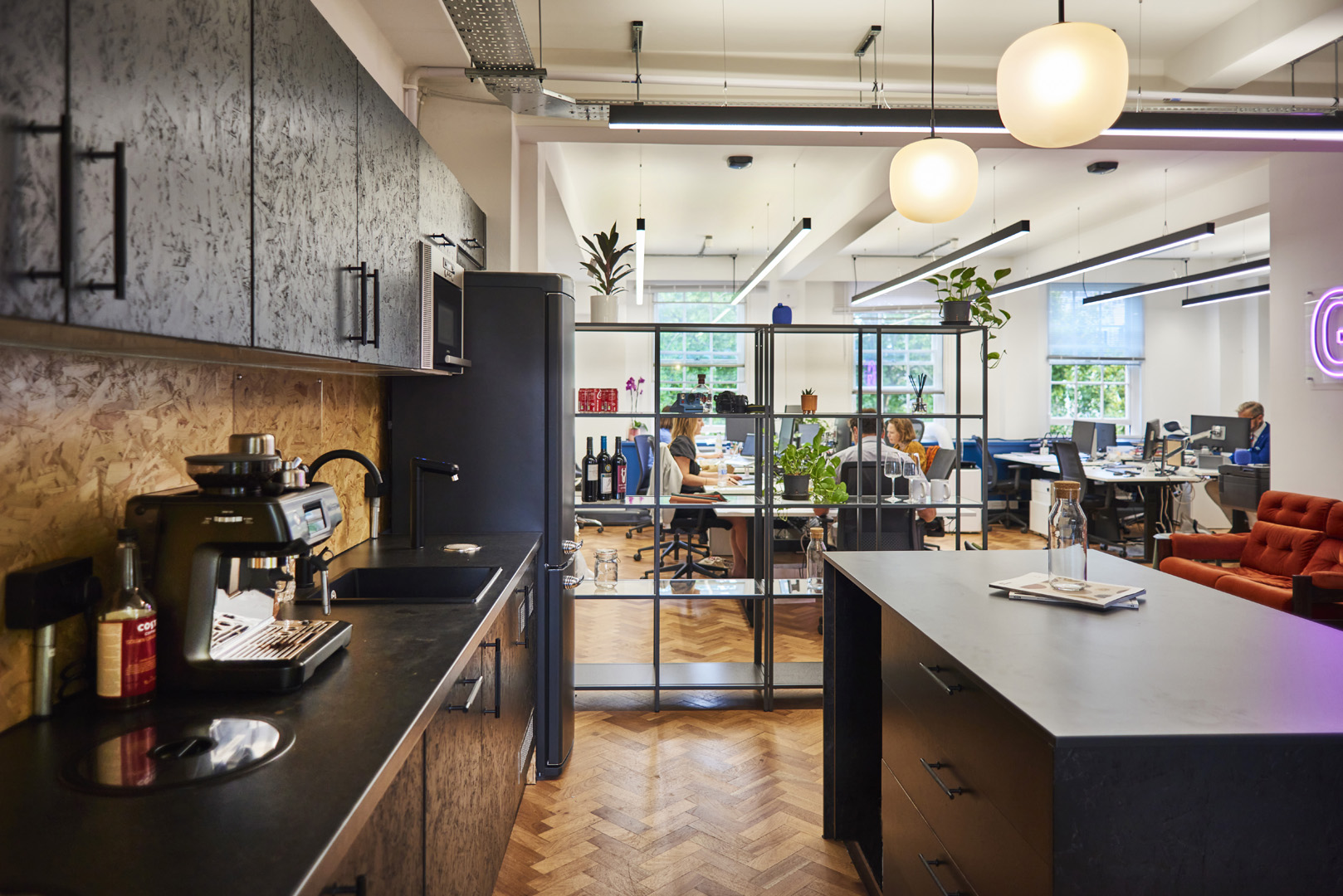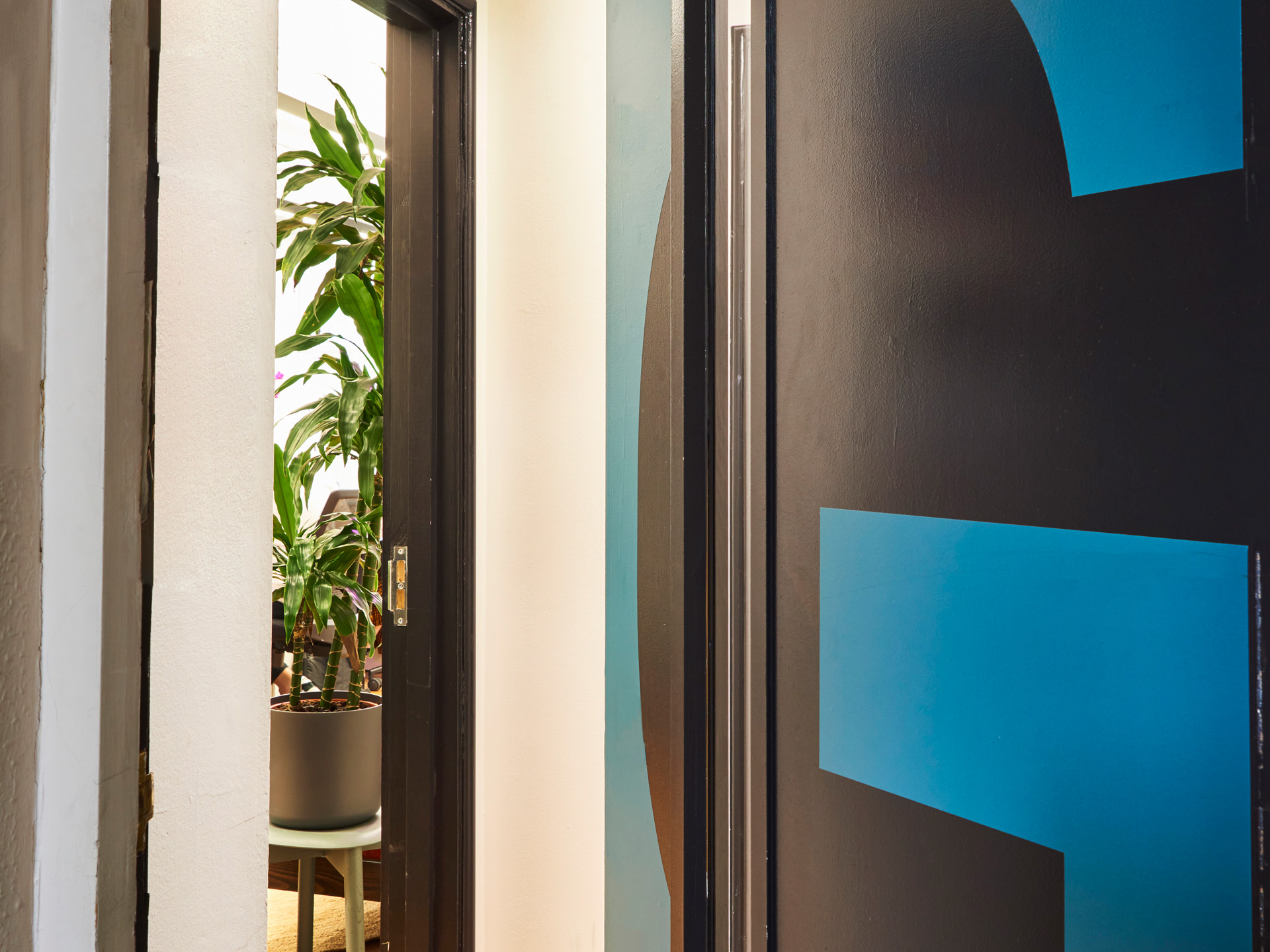 Our new home on the edge of renowned Soho Square is a sleek, modern culmination of recycled materials and furniture that we have picked up along the way since entering the office fit-out world in 2018.
Our new office overlooking Soho Square is a sustainable haven; the parquet flooring was discovered perfectly preserved underneath several layers of the previous tenant's carpet which, with a little bit of love and hard graft, was restored to its original splendour. Our inhouse joinery company provided leftovers that would otherwise have been thrown out, resulting in a freestanding kitchen bar and tea point with everything down to the handles and shelving refreshed and reused. Furniture and all the lighting fixtures are rehomed from previous projects – the rest waiting in storage so as little goes to waste as possible.
We also use recycled consumables, encourage cycling to work, and even the plants were rescued from a client installing a green wall who didn't need the extra leaves.
Greg (MD) says – "In the post-COVID landscape the workspace has shifted to focus more on employee wellbeing than ever before, our designers are passionate about modelling spaces made for people – they all have a professional background of working for the big corporations and recognise that there is a space to be filled between making money and making people happy. A people centric, relationship led business that looks after clients and the planet. The future for Gemco sees a small tight knit group of people, working towards a greener world."